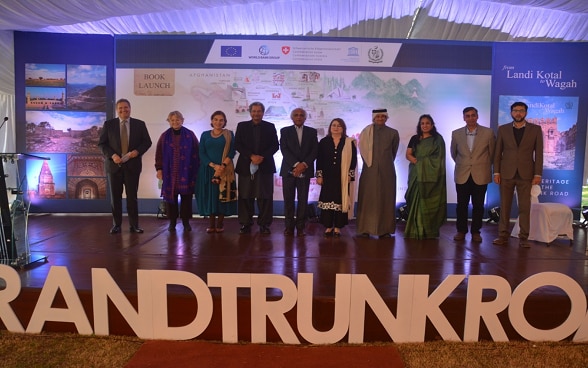 On 10 February 2021, UNESCO with the support of the Government of Pakistan, the Embassy of Switzerland, the  delegation of the European Union and World Bank launched the Coffee Table Book 'From Landi Kotal to Wagah Cultural Heritage Along the Grand Trunk Road' at the Pakistan National Council of Arts(PNCA).
The Federal Minister for Education, Professional Training, National Heritage and Culture, Mr. Shafqat Mahmood, who was the Chief Guest of the event appreciated the book for documenting the history of the sub-continent and thanked all the partners for supporting Government of Pakistan in preserving the national heritage.
On this occasion, the Ambassador of Switzerland to Pakistan, Mr. Bénédict de Cerjat while commending UNESCO for its initiative, thanked the partners for their support. He also encouraged the guests to read the book and join the author, Mr. Salman Rashid, in discovering many historical milestones spanning around 2,500 years along the Grand Trunk Road.