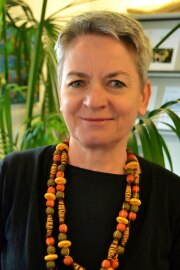 Dear Visitor,
Welcome to the website of the Embassy of Switzerland in Skopje. The main purpose of this website is to inform the public about different kind of services provided by this Embassy and its ongoing activities and programs. It also contains useful information for travelers and offers a practical and user-friendly way to find out more about Switzerland, its presence in the Republic of North Macedonia and the longstanding partnership between the two countries.
More particularly, you will also find information on the development cooperation between Switzerland and North Macedonia. Switzerland has been providing humanitarian and transition assistance since 1992, supporting North Macedonia on its path to the European Union. After its merging with the Cooperation Office in 2014, one of the key responsibilities of the Embassy is to plan and coordinate the implementation of the Swiss Cooperation Programme with North Macedonia. As part of the Cooperation Programme covering 2021-2024, we are supporting a wide range of activities in the areas of democratic governance, employment and economic development, as well as infrastructure and environment.
Should you have any question or request for additional information, please do not hesitate to contact us. We will be happy to assist you.
I hope you will enjoy visiting our website.
Sybille Suter Tejada
Ambassador