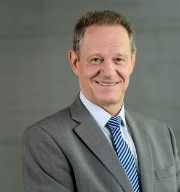 Dear Visitor, 
I warmly welcome you on the website of the Embassy of Switzerland in Maputo. 
On this site you will find information and useful links about Switzerland and Mozambique, the relations and cooperation between our two countries, and the services offered by our Embassy and the Regional Consular Centre for Southern Africa in Pretoria. 
Switzerland and Mozambique enjoy very good and friendly relations, stemming from more than 40 years of political engagement, international cooperation, and business development. These relations have nurtured a mutual knowledge and appreciation between our people, I am convinced that together we can build upon this goodwill to consolidate our achievements and to further intensify the cultural, social and economic ties between our two countries. 
In this endeavor I know we can count on numerous dedicated Swiss and Mozambican partners and a dynamic and remarkable Swiss community in Mozambique; and I also count on your support, dear Visitor. 
I wish you an informative visit on this website. You can count on the Embassy team and myself to respond to any questions you may have regarding Switzerland and the Embassy's activities in Mozambique.
Yours sincerely, 
Olivier Burki 
Ambassador of Switzerland to Mozambique