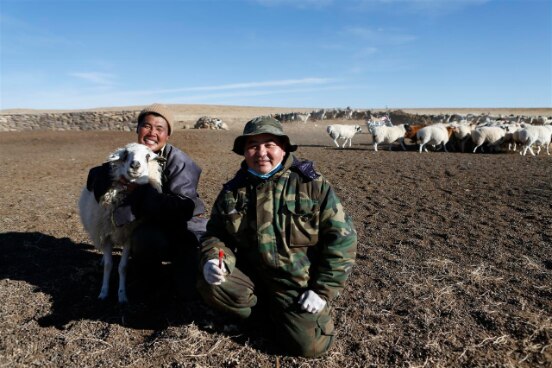 "The implementation of the new law will contribute to strengthen the agricultural sector and diversify the Mongolian economy. Therefore, we congratulate the Parliament of Mongolia on the adoption of this important law," said Gabriella Spirli, Director of Cooperation, the Swiss Agency for Development and Cooperation (SDC).
The revised law helps improve animal health in Mongolia through improved governance of veterinary services. It clarifies stakeholders' responsibilities and ensures a vertical chain of command. It also promotes science-based decision-making in the control of diseases, and reinforces animal identification and traceability. The implementation of the law will protect public health through the provision of safe animal products to consumers.
SDC – which has been contributing to Mongolia's agricultural sector for more than a decade - welcomes the adoption of the law. SDC has been working since 2007 to strengthen veterinary services nationally through its Animal Health Project.
Switzerland remains ready to support Mongolia in the development of secondary legislation and institutional arrangements that will enable timely and effective implementation of the new law.