Embassy of Switzerland in Kazakhstan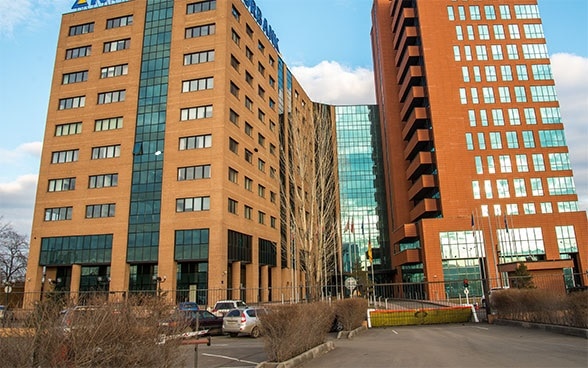 As the official representation of Switzerland, the Embassy covers all matters concerning diplomatic relations between the two countries. It represents Swiss interests in the areas of political, economic, financial and legal affairs, as well as science, education and culture.
Important Note for Travelers to Kazakhstan
Please consider the travel advice of the Federal Department of Foreign Affairs. For visa questions please get in touch with the Kazakh Representation responsible for your permanent place of residence.
Link to Travel advice FDFA: Deutsch Français Italiano
Swiss travelling at the moment in Kazakhstan or Tajikistan are invited to register through the EDA Travel Admin application.