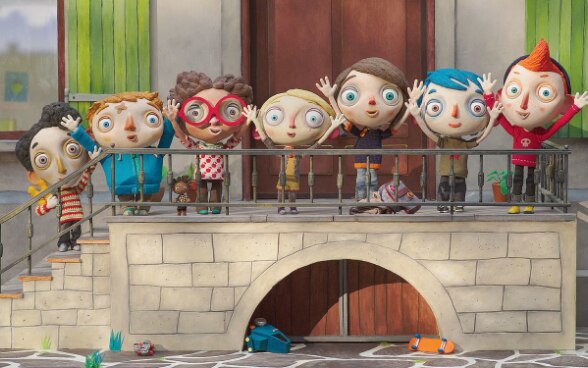 Az immáron 17. alkalommal megrendezett Frankofón Fesztivál március 1. és április 1. között vár az érdeklődőkre.
A Frankofón Fesztivált világszerte megrendezik minden évben. Célja, hogy minél szélesebb közönségnek mutassa be a francia nyelvű kultúra sokszínűségét és ötletgazdagságát a film, a zene, a tánc, a színház és a fotózás terén.

Külön említést érdemelnek ebben az összefüggésben, a Frankofón Filmnapok, amelyek immár hét éve képezik a fesztivál szerves részét, és minden évben elhozzák a legjobb kortárs frankofón filmeket Magyarországra. A Frankofón Filmnapok alkalmával bemutatott filmek kimagasló színvonalának köszönhető, hogy a rendezvényt beválasztottak Grand Tour de la Francophonie-ba. Nagy megtiszteltetés ez, különösen azért, mert a Grand Tour mindössze 100 eseményt számlál világszerte.

Svájc a frankofón világ része. A francia a négy hivatalos nyelv egyike és a német után a második legtöbbet beszélt nyelv Svájcban. A "Romandie", Svájc francia része ismert kulturális gazdagságáról,  és számos fontos író és művész származik ebből az országrészből.

A Svájci Nagykövetség  mindezek miatt évek óta részt vesz a Frankofón Fesztiválon és járul hozzá a "francia nyelv fesztiváljának " sikeréhez. Az idei fesztiválon a következő svájci események várnak Önre:

A Frankofón Filmnapokon három svájci filmet tekinthet meg:
Az Oscar-díjra jelölt animációs filmet: Életem cukkiniként,
a belga-svájci koprodukciót: Go Home, valamint
a Moka c. drámát Nathalie Baye színésznővel.
 

Az Anima Musicae Kamarazenekar Arthur Honegger születésének 125. évfordulója tiszteletére ad koncertet március 8-án 19.00 órakor a Régi Zeneakadémiában.

 

Március 14-én, 19.00-kor egy irodalmi est vár Önre. Babits "Jónás könyve" c. versét a magyar származású svájci színész, Örs Kisfaludy adja elő a Genfi Vonóstrió zenei kíséretében a Francia Intézetben.

 

A svájci történész, Georg Kreis március 24-én Fehérvárcsurgón tart előadást a Károlyi József Alapítvány által szervezett konferencián, melynek témája az identitás.

 

A jazz szerelmeseinek is tudunk mit ajánlani. Az Eric Truffaz Quartett március 26-á 19 órától koncertezik a MOM Kulturális Központban.

 

Bertrand de Billy és a Chamber Orchestra of Lausanne koncertje március 31-én 19.30-kor a Liszt Ferenc Zeneakadémián minden bizonnyal nagyon különleges élmény lesz.