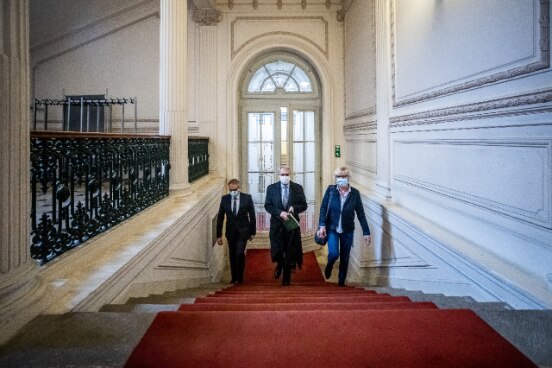 On the 5th of February 2021, Ambassador Jean-François Paroz paid a courtesy and working visit to the German-language Andrássy University of Budapest (AUB). He was received by the Rector Prof. Dr. Dietmar Meyer, Prof. Dr. Ellen Bos, Prorector for Research and Young Academics, Dr. habil. Georg Trautnitz, Prorector for Teaching and Students, and Chancellor Dr. Gabriella Dobrin.

Andrássy University is the only completely Geman-language university outside the German-speaking countries.

Between 2010 and 2017, Switzerland was a partner country of the university and provided financial support to the institution as part of the first enlargement contribution.

During the conversation, the current strategy for the further development of the university, the current cooperation between Switzerland and the university, and the prospects of continuing and intensifying this cooperation were addressed.