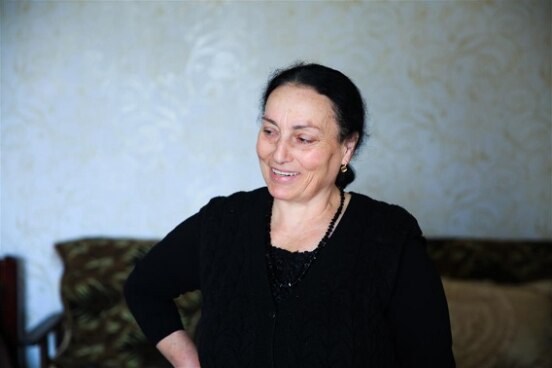 Tsalka is known among many Georgians as "Georgian Siberia" as winter is the longest season where a temperature can go as low as -400 C. During Soviet times the place was mostly populated by ethnic Greeks, now it is home to many eco-migrants from mountainous Ajara. Since 2005, after the death of her husband, the village of Gumbati in the Tsalka municipality has been a shelter and home for Aishi and her only son.
"I arrived in the village in 2005. I remember it was September. My husband passed away, I was left alone with my son. My brothers were living here and I preferred to live close to them. Initially, I thought I would stay for five years – I was going to save some money and move back to Batumi, but I got used to this place and decided to stay."
Tsalka offered Aishi what no other place could – proximity to her family members, fertile soil and a processing plant to collect her milk. And, so, she stayed.