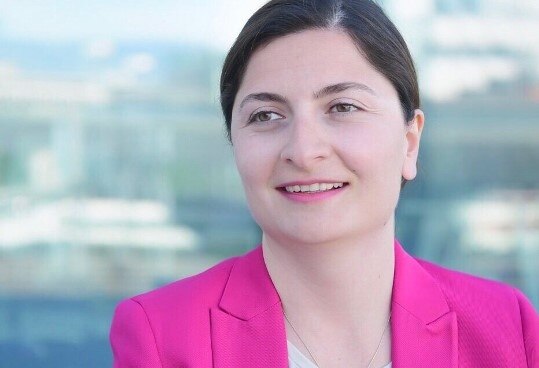 "The Geneva Center for the Security Policy (GCSP) is the place where Knowledge truly meets Experience.
I found myself extremely lucky to be part of the Leadership in International Security Course (LISC) 2016-2017, organized by the GCSP and to receive the Master's Degree in the International and European Security from the Global Studies Institute of the University of Geneva.
The course is about being prepared for the security challenges of the future. The outstanding curriculum gives you possibility to transform your mindset, and think outside the box. The prize is a no judgment environment for examining creative ideas, with constructive feedback from the highly professional academic staff, and innovative solutions that are the participant's responsibility to discover.
Eight months spent in International Geneva, enjoying "Intellectual Nirvana" of the GCSP, and benefiting from the world's leading experts on Security and Defence was an absolute milestone for my professional and personal development at this stage of my "journey".
By all means I should mention my friends, and fellow participants from all over the world, from whom I learnt a lot throughout the course and I am sure our friendship will continue always.
It will be wonderful  to use the knowledge, innovative approaches and priceless networking opportunities of the GCSP for my institution and my country.  I am extremely grateful to the Swiss Government for giving me unique opportunity for the  professional growth. I believe that investing in education is a direct way of investing in a peaceful and prosperous Georgia."