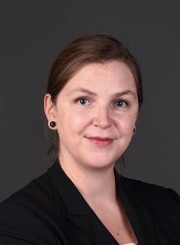 I would like to welcome you to the official website of the Embassy of Switzerland to the Republic of Belarus. On this website you will find information on Switzerland and on the current status of bilateral relations between Switzerland and Belarus.
Under the current circumstances it is a special challenge to meet all the needs of the relationship between Switzerland and Belarus in their diversity and complexity. One priority of mine will be the commitment for the many persons imprisoned for exercising their political and civil rights. Another priority will be the dialogue with a broad range of persons in my new host country. I would like to get to know Belarus in its great diversity. It is a special concern of mine to find ways for dialogue in today's politically heated environment. I will do my best to work on further development of the bilateral cooperation in fields beneficial to our two countries.
While the Swiss representation in Minsk covers bilateral relations, consular services are being provided by Regional Consular Center in Moscow. Nevertheless, I am happy to build and develop regular contacts with Swiss citizens as well as with Belarusians, who are interested in my country.
The Embassy Team is here for you and we are happy to answer any further questions you might have. Of course we are also available on social media, please follow us on Twitter and Facebook.
Yours sincerely,
Christine Honegger
Ambassador