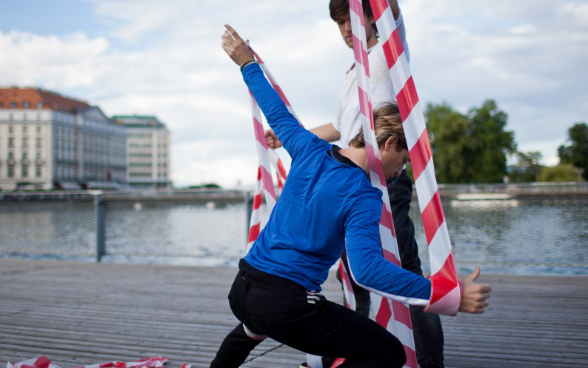 Jozsef Trefeli and Gabor Varga take a dance performance to a public space, exploring together the rhythms and rituals of life in a high energy, captivating performance. 
This meeting of two male dancers connected by being from the Hungarian Diaspora, one born in Australia and the other in the USSR, brings them shoulder to shoulder as they delve into their common heritage. They come together in dance, the art form they share, even though it was learnt on opposite sides of the globe. 
The Duo is naturally the perfect guest for the Sziget Festival – the biggest of all Hungarian Festivals, and the one that has managed to make its way to the top of all European Festivals in its 11 years of existence. You can see the performance JINX103 on Saturday, 13th August, at 6 pm on the festival island.