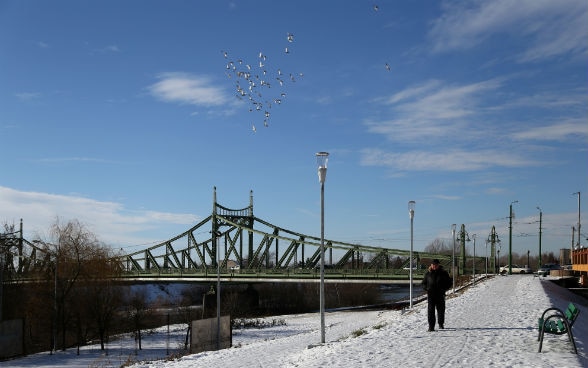 Suceava is a city with a population of around 100,000, situated in the north-east of Romania. With Swiss support the city has put together a tailor-made action plan aimed at reducing its carbon emissions. Based on this action plan, in 2014 Switzerland decided to provide funding for new street lighting and electromobility in Suceava.
Energy efficiency and sustainable mobility
In some parts of town the street lighting was 50 years old. It was replaced on 198 streets with 4,037 energy-efficient LED street lamps. A modern control system enables the street lighting to be operated efficiently, with initial results showing a 1,400-tonne reduction in annual CO2 emissions. At the same time, the lower electricity costs also save the town money.
By promoting electromobility, Suceava aims to save additional energy costs and reduce air pollution and noise in the city. By the end of 2018, Suceava had installed 28 charging stations for electric vehicles and purchased 16 electric vehicles. The city also introduced an e-bike rental scheme, making it a role model for sustainable transport policy.
Switzerland's Energy City concept
The projects in Suceava are part of Switzerland's Energy City programme in Romania. Through this programme, Switzerland is helping Romania to implement the European Energy Award, a Europe-wide programme which is itself based on the Energy City Switzerland concept. The European Energy Award is an international quality management and certification system that has already been adopted by many municipalities in Europe over the last decade in their efforts to transform their energy consumption.
The projects in Suceava are two of a total of 17 projects and seven thematic funds contributing to the reduction of economic and social disparities in Romania. An overview of results attained in Romania up to the end of 2018 has been published on the country website.