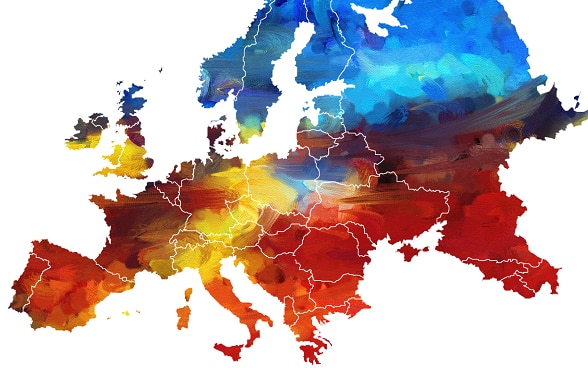 Creative Europe is the EU's framework programme to support culture and creativity, including in the audiovisual sector. Negotiations on Switzerland's participation started in 2014 but are not yet concluded. Participation is under consideration for the upcoming 2021–27 programme. Switzerland first signed an agreement with the EU in 2004 as part of Bilaterals II which made Switzerland eligible for the then MEDIA programme.
Creative Europe" is the European Union's programme to support the audiovisual and cultural sectors. The programme brings together and extends the MEDIA programme to support cinema and the Culture programme to support the cultural and creative sectors.
In addition to the EU's member states, 13 other European states are currently participating in at least one of the two sub-programmes. The last programme with Swiss participation expired in 2013. To compensate at least partially for the shortfall resulting from Switzerland's non-participation, the Federal Council adopted measures in 2014 for a transitional solution which provides financial support for the audiovisual industry.
Chronology
14.11.2014 Start of negotiations on Switzerland's participation in "Creative Europe"
07.11.2014 The EU approves negotiating mandate for Switzerland's participation in "Creative Europe"
01.07.2014  Entry into force of a new ordinance issued by the Federal Department of Home Affairs (FDHA) on compensatory measures for the MEDIA programme (retroactively in effect from 1 January 2014) to compensate non-participation in the MEDIA programme in 2014 for the time being.
16.04.2014 Federal Council approves "Culture" negotiating mandate
31.12.2013 End of MEDIA programme 2007-2013
13.09.2013 Federal Council approves mandate to negotiate renewal of MEDIA agreement for the 2014-2020 period.
01.08.2010 Entry into force of "MEDIA 2007"
11.10.2007 Signing of "MEDIA 2007" for the 2007-2013 period.
01.04.2006 Entry into force of MEDIA agreement
26.10.2004 Signing of first MEDIA agreement (within the framework of the Bi-lateral Agreements II)
Status May 2020