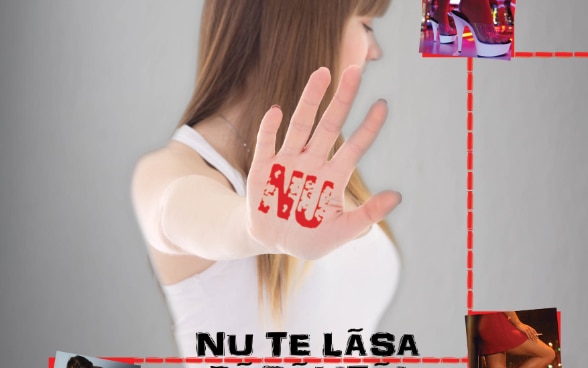 Human trafficking affects various sections of the population and takes a number of forms. It concerns both men and women as well as children. There are several types of human trafficking and it occurs, for example, as sexual exploitation, forced labour or trade in human organs. 
The 2015 Eurostat report indicated that around 80% of victims are female and the most common type of exploitation is of a sexual nature (approx. 70%). Most victims also come from Eastern Europe – Bulgaria, Romania and Hungary. People from poor socio-economic backgrounds, migrants and members of minority groups are at particular risk. According to Eurostat, the EU states reported over 30,000 cases between 2010–12. The real figure is nevertheless estimated to be higher. Human trafficking is an international phenomenon which Switzerland is also combating resolutely. 
Switzerland is involved in the following measures as part of the enlargement contribution projects in the field of human trafficking: 
Identification
Victims rarely identify themselves as such but often display certain distinctive traits. They have signs of abuse or do not possess identification documents. 

Victim protection
The victims of human trafficking have generally suffered psychological and physical abuse. They are temporarily taken in, given care and support and receive medical help and legal assistance.

Repatriation and reintegration
This involves providing advice and support on the path back to normal life without violence.

Prevention
Ethnic minorities especially are a key target group of campaigns as marginalised social groups are at particular risk of falling into the clutches of human traffickers. 
Switzerland also supports projects in both countries that focus on improving criminal prosecution and ensuring more efficient police cooperation, thus curbing human trafficking indirectly. For example, there is a project concerning the criminal prosecution of human trafficking and organised crime in Bulgaria. A project in Romania seeks to enhance police cooperation between Romania and Switzerland as the destination or transit country. All projects are being implemented in close cooperation with the Bulgarian and Romanian authorities. 
Focus on groups particularly at risk
5% to 10% of the population of Bulgaria and Romania consists of Roma, who are at particular risk of becoming victims of human trafficking. Switzerland therefore supports projects fostering their social integration in particular municipalities in these countries. The aim is to provide them with easier access to education and the healthcare system. This offers the Roma people better social and economic prospects over the long-term and makes them less susceptible to falling victim to human trafficking.