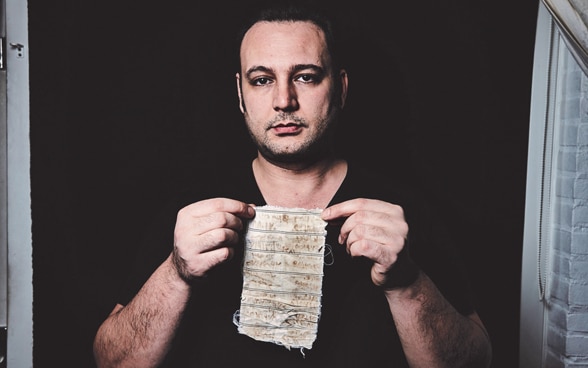 International day against torture: film and panel discussion
On the International Day in Support of Victims of Torture, 26 June, KOSMOS and the Federal Department of Foreign Affairs (FDFA) will present the film 'Syria's Disappeared: The Case Against Assad'. The screening will be followed by a panel discussion featuring individuals directly affected by torture and other stakeholders.
Tens of thousands of people have been reported missing in Syria. Many of them are being tortured in prisons run by the Syrian regime. Sara Afshar's documentary film 'Syria's Disappeared: The Case Against Assad' features interviews with witnesses, victims, bereaved family members and human rights defenders.
Sandra Lendenmann Winterberg, head of the Human Rights Policy Section of the FDFA's Human Security Division, will introduce the evening. The panel will feature:
Mazen Darwish, lawyer and torture victim, Syrian Centre for Media and Freedom of Expression
Stephanie Selg, adviser on torture prevention, Organization for Security and Co-operation in Europe
Gerald Staberock, secretary general, World Organization against Torture
Thomas Maier, head of psychiatry at St Gallen Nord Hospital and former head of the outpatient department for victims of torture and war at Zurich University Hospital
Moderator: (tbc)
To mark the 70th anniversary of the Universal Declaration of Human Rights, KOSMOS and the FDFA are organising a series of joint events on human rights issues.
Tuesday, 26.06.2018 at 20h
«Syria's Disappeared» – the secret war, flyer (PDF, 430.5 kB, German)