Community-based psychiatry – outpatient therapy instead of in-patient care
In Bosnia and Herzegovina, the Swiss Agency for Development and Cooperation (SDC) has been supporting a highly promising approach to the treatment of widespread mental illness since 2009. Instead of being hospitalised, patients can receive outpatient therapy at local community care centres where the range and quality of services are being improved. This approach is proving successful, not just for patients, but for everyone concerned.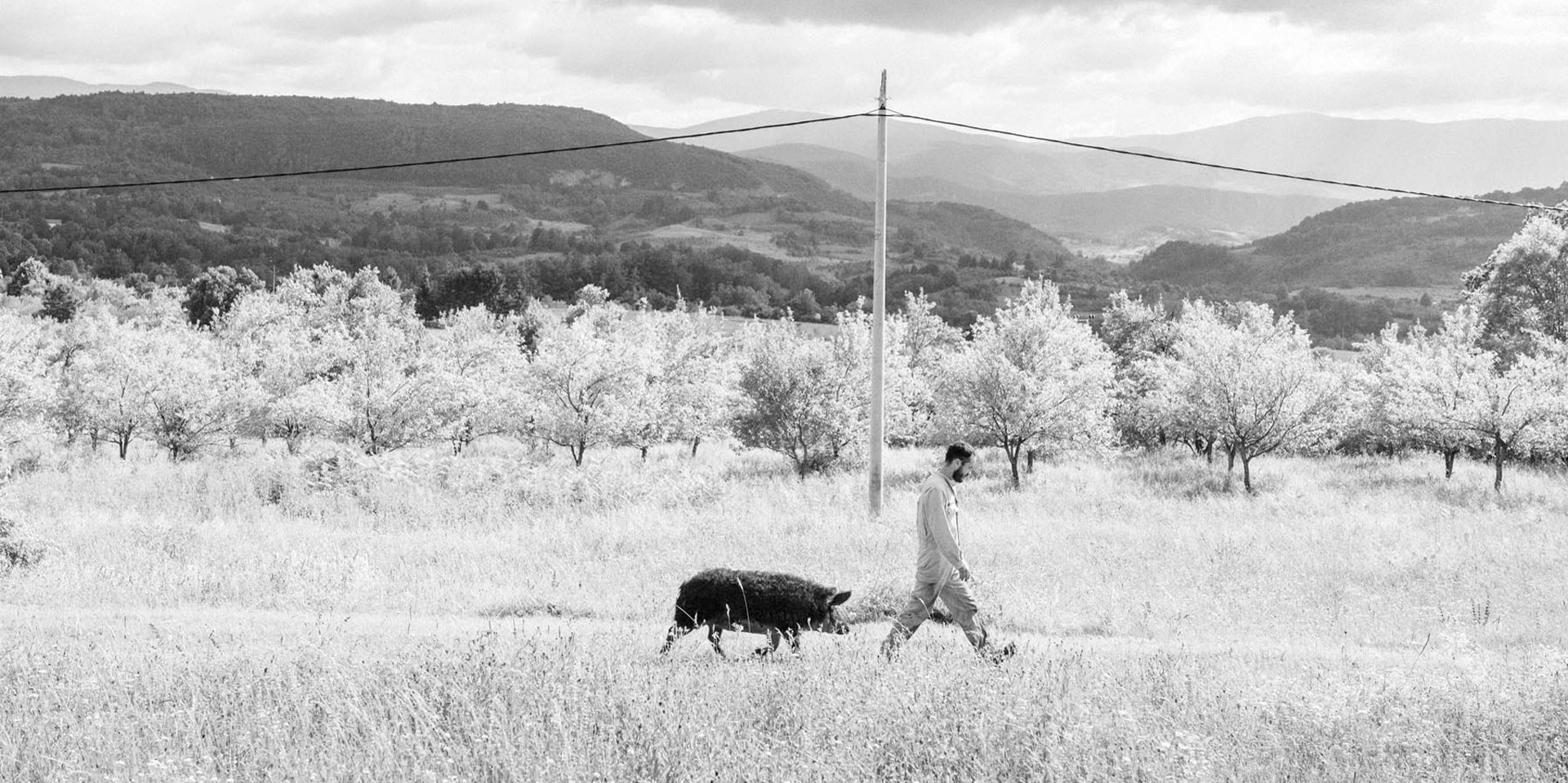 People suffering from mental illness are being reintegrated into society thanks to outpatient care and rural community projects, such as the truffle hunt shown here. © Armin Smailovic / SDC
Munevera likes going to the community health centre. Since receiving treatment twice a week, her mental illness has stabilised. Before her condition would constantly fluctuate – she would be hospitalised which would improve her mental health, but after being released it would get progressively worse again, resulting in a return to hospital at some point. She was hospitalised eight times altogether. That was before she began receiving treatment at the local psychiatric care centre.
The situation in Bosnia and Herzegovina was challenging for many people even before coronavirus. The older generation is still dealing with the psychological impact of the war during the 1990s with many people suffering from post-traumatic stress disorder. But younger people are suffering too due to the trauma experienced by their parents. Economic and political stagnation is also forcing many to emigrate. Munevera's sister lives in Sweden and her daughter is in the USA. Mental illness is rife while rates of depression, suicide and domestic violence are high.
Outpatient therapy in the community
The state healthcare system is tackling the situation by opening psychiatric care centres where people can receive outpatient therapy in their local community. A major benefit of this highly promising approach is that people can receive support over a longer period without taking them out of their social environment or gainful employment. However, it does not just aim to reach people suffering from mental illness but also their families and, in particular, vulnerable people who could develop an illness due to their difficult circumstances. 
Overcoming social stigma
Unfortunately lots of people do not visit the community care centres or only attend at a late stage for fear of being labelled 'crazy'. Overcoming stigmatisation and discrimination is one of the key goals of the project which Switzerland has been supporting since 2009. This is being achieved through public-awareness campaigns, but also via local projects which aim to reintegrate people into social life in their community.
Improving mental healthcare
Switzerland's support not only seeks to remove stigma but also to improve the quality and range of healthcare services. An administrative and regulatory framework is being established to enable the work of the community care centres to be optimised and assessed. This is taking place in 71 community care centres, some of which are now following European standards. Care quality is also being improved by providing training for carers, therapists and administrative staff.
An improvement for all concerned
This multi-faceted approach not only supports patients, their relatives and vulnerable people, but also improves the situation for healthcare professionals and the authorities responsible for healthcare services. Switzerland's International Cooperation Strategy 2021‒24 helps improve the lives of thousands of people directly or indirectly which in turn alleviates migratory pressure.
Switzerland has been pursuing a new strategy in development and cooperation since 2021. Bosnia and Herzegovina is a priority country in the strategy which defines the following thematic focus areas:
Creating decent jobs locally
Combating climate change
Reducing the causes of displacement and irregular migration
Working to ensure the rule of law
The figures speak for themselves
Whereas 10% of the patients treated at the community care centres had to be hospitalised in 2017, the figure had fallen to just 2% by 2020 despite the pandemic. Over the same period, 1800 young and 1000 older people were treated with innovative methods for addiction problems and depression. In total, 83,000 people are benefiting from improved healthcare services being provided at 71 community care centres. The results achieved are remarkable and confirm the right path has been taken. The SDC will continue to pursue this approach with its partners in Bosnia and Herzegovina.