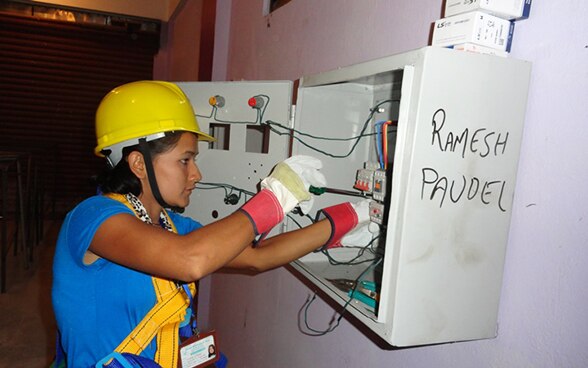 The following projects exemplify the activities of SDC and SECO. They will be presented and discussed on the occasion of the Annual Conference of Swiss Development Cooperation, taking place 23 June, 2017.
Burkina Faso
Although vocational training is the gateway to the world of work and plays a key role in efforts to reduce poverty, access remains difficult for much of the population in many countries. In Burkina Faso, the SDC supports a programme of vocational training in the areas of crafts, agriculture, animal husbandry and forestry. The approach is one of dual apprenticeship based on the Swiss model.
Nepal
The SDC established the Nepal Employment Fund together with the Government of Nepal and other partners to create training opportunities for young and disadvantaged people. Training institutions fund the courses and the fund reimburses them if those receiving training find a job with a satisfactory income.
Peru
The Entrepreneurship Program aims to provide entrepreneurs with the needed skills and support them in launching and growing companies in order to create jobs. The Program will be implemented in six of SECO WE's priority countries: Albania, Bosnia and Herzegovina, Macedonia, Peru, Serbia and Vietnam.