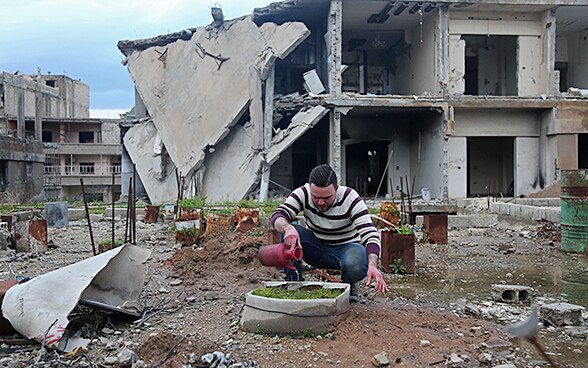 815 million people are currently going hungry worldwide. One in every nine people goes to bed with an empty stomach. Every ten seconds, a child dies of the consequences of malnutrition. The number of people suffering from chronic hunger has increased for the first time since the food crisis in Ethiopia in the 80s.
Why do people have to go hungry? How can it be that according to the World Food Programme (WFP), almost 11% of the world population suffer from hunger even though there is enough food in the world for everyone? The causes of food scarcity and famine are manifold and closely interlinked.
People affected by hunger are at the centre of this year's annual conference of Switzerland's Humanitarian Aid and Swiss Humanitarian Aid Unit (SHA). We will take a closer look at what causes these hunger crises. With the use of specific examples, we will also demonstrate how Switzerland tackles such challenges in complex crises or natural disasters. Together with its partners, Switzerland is committed to providing food assistance as well as finding innovative solutions for food security in conflict zones.