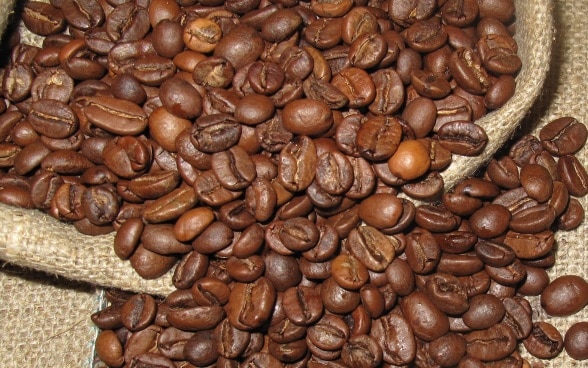 The ICO, which is headquartered in London, was set up in 1963 and is the main intergovernmental organisation for coffee, bringing together exporting and importing governments to tackle the challenges facing the world coffee sector through international cooperation. The International Coffee Council is the highest authority of the Organization and is composed of representatives of each member government, meeting twice a year. Switzerland is represented at the ICO by one of its London-based diplomats, Stefanie Küng, Deputy Head of the Economic Department, who currently acts as Chair of the Council.
The last meeting of the International Coffee Council took place in Nairobi, Kenya, in March this year, amid severe challenges for coffee-producing countries caused by a historically low market price. Currently, coffee prices are 30% below the 10-year average and the livelihood of many coffee-producing households are at risk.
Given the important economic significance of coffee for Switzerland - two thirds of coffee traded worldwide involves operations carried out, directly or indirectly, via our country - we have a strong interest in a sustainable and inclusive value chain. Switzerland supports a sector-wide dialogue in the framework of the ICO to find solutions as well as several projects all around the world which aim at strengthening the social, economic, political and environmental sustainability of the coffee sector.