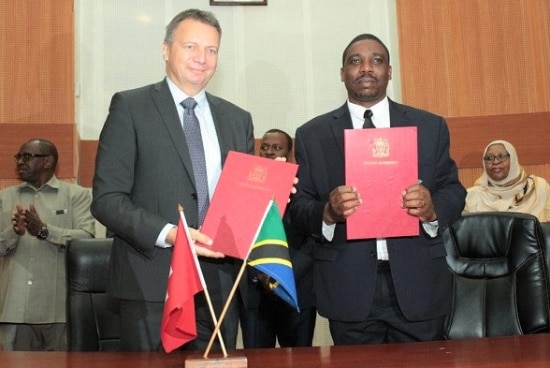 Switzerland was one of the founding partners of the HBF in 1999, supporting the provision of primary health care to all Tanzanians. To date, Switzerland has invested approximately USD 75 million into this well-performing sector budget support mechanism.
'This agreement will allow Switzerland's continued support towards Universal Health Coverage in Tanzania during the current financial year', said Ambassador Chassot. 'Switzerland commits to continued investments in the Basket Fund once a new five-year Memorandum of Understanding between Development Partners and the Government of Tanzania is finalized next year'.
Switzerland has also committed to contribute towards the second phase of the Productive Social Safety Net Project (PSSN II). Tanzania successfully piloted a conditional cash transfer programme between 2009 and 2012 which eventually developed into a comprehensive and integrated national social safety net system – TASAF. In 2012, the Government began implementing the scaled-up first phase through the Productive Social Safety Net (PSSN I). The objective of PSSN II is to provide poor households with income-earning opportunities and socio-economic services, while enhancing and protecting the human capital of their children.
In his remarks, the Permanent Secretary thanked the Government of Switzerland for the support. 'Our two nations have an outstanding relationship, which is growing as reflected by the increase in the number of bilateral development projects', he said.
Switzerland has provided official development assistance to Tanzania since 1981 and continues to provide around USD 22 million in direct assistance annually, covering the health, employment and income, and governance sectors.