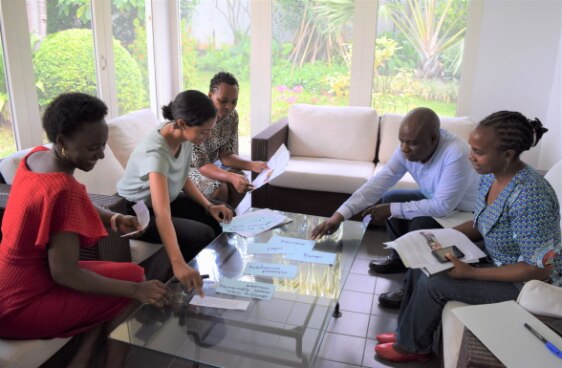 The main goal of the workshop was to refresh, exchange experiences and learn from one another on Gender Analysis basics that are key towards being more gender transformative in development programmes and institutions. It focused on what gender analysis is, what it entails, when it should be done and at what levels of the planned or ongoing intervention. This was completed using practical examples from partner projects.
The workshop was attended by 25 participants, 15 from partner organisations and 10 Embassy staff. Participants appreciated the interaction and practical skills acquired, and committed to using the skills learnt from the workshop to improve the gender focus in their operational plans for 2020.
The SDC is committed to promote gender equality in all areas of its work to ensure that women and men have the same rights to develop their potential and that they can use available resources in a meaningful way. The Swiss Embassy in Tanzania continues to promote this agenda in all its programmes and projects.