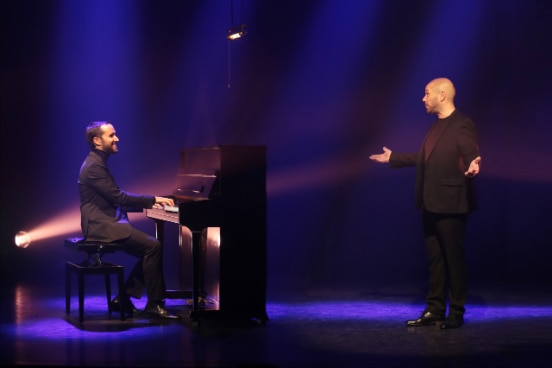 On occasion of Francophonie, the French Language celebration week, the Consulate General of Switzerland in Mumbai in association with the Alliance Francaise de Bombay and Alliance Francaise de Pune, presents musical concerts by Swiss musical duo Laurent Brunetti and Mario Pacchioli titled "Les Monsieur Monsieur". 
As a part of their South Asia tour, Swiss musicians Laurent & Mario will be on their maiden visit to India and subseuqently travel to Bangladesh, Sri Lanka and Myanmar to participate in the Francophonie celebrations. More information about the artists: www.lesmonsieurmonsieur.com
Mumbai: 14 March | 630 PM | Alliance Francaise de Bombay

Pune: 15 March | 7 PM | Mazda Hall
Both the concerts are free and open to all.

Limited seats. First come first served.