Embassy of Switzerland in Russia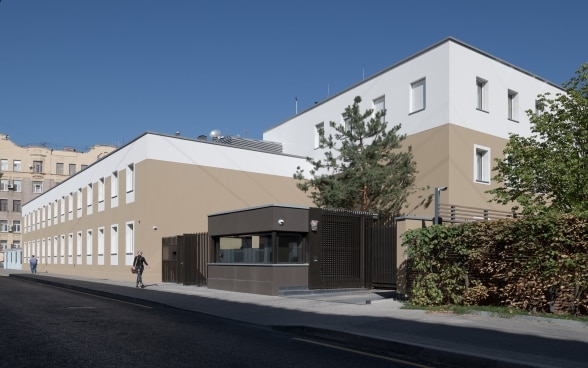 As the official representation of Switzerland, the embassy covers all matters concerning diplomatic relations between the two countries. It represents Swiss interests in the areas of political, economic and financial affairs, legal arrangements, science, education and culture.
Advice on travelling to Russia
Travelling to Russia is not recommended.
If you are a Swiss national in Russia and your presence is not absolutely essential, the FDFA recommends you to leave the country temporarily and by your own means.  If you are obliged to travel to Russia, please read the Travel Advice for Russia, COVID-19 information on the Embassy webpage and register on the Travel Admin application.
There are no more direct flights between Switzerland and Russia. International air traffic is restricted. Cash withdrawals are only possible to a limited extent. If you wish to leave the country, use available commercial means of transport. Information on flight options can be obtained from travel agencies and airlines. It cannot be ruled out that further flight connections will be reduced or discontinued. Leaving the country is an individual decision.
Russia classifies Switzerland and other countries which imposed sanctions against Russia as "unfriendly states". Countermeasures by Russia against Switzerland and Swiss nationals cannot be ruled out.
Anyone who spreads information about the Russian army that the Russian government considers as false, or calls for sanctions against Russia, can be punished with imprisonment.
In case of difficulties, contact the FDFA Helpline or the Swiss Embassy in Moscow. Please inform one of these offices when you leave the country.
Embassy of Switzerland in Russia
Coronavirus: Update on travel restrictions
Travelling to Switzerland
As of 2 May 2022, the usual rules and visa conditions for entering Switzerland apply.
Further updated information on entry rules is available via the following links:
Federal Office of Public Health (FOPH)
State Secretariat for Migration (SEM).
For further information on travel restrictions worldwide, please check the FDFA travel advice.


Travelling to Russia
According to the government decree of 1 August 2020, Swiss nationals and people with a residence permit for Switzerland can enter Russia by plane through one of the countries which currently have flights with Russia. Information on flight options can be obtained from travel agencies and airlines.
More details about travelling to Russia can be found on the website of the Russian Federal Agency for Tourism in the section "Who can travel to Russia in 2022" . Information in English is also regularly updated on the website of Aeroflot.
To enter Russia, foreign nationals are obliged to provide a medical certificate in English or Russian of a negative test for the coronavirus (PCR test) that is no more than 48 hours old before their arrival in Russia. This certificate has to be presented at the airline's check-in counter at the airport of departure.
For more information, please consult the Consulate of Russia in Switzerland.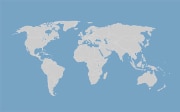 Services and visa
All consular services and visa support for residents of the countries listed below are provided by the Regional Consular Centre Moscow. Information can be found on the websites concerned:
Russia – Services
Russia – Visa