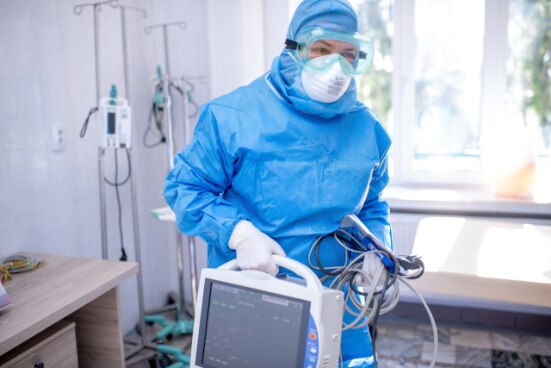 At the same time, the capacities of the primary and mother & child health care institutions from both banks of the Nistru river to prevent infection and implement control measures are being strengthened.

The new intervention also covers development of mental health and psychological support for health workers during and after the outbreak. Mensana, a Swiss-funded project to support reform of mental health in Moldova, provided expertise to WHO that has developed algorithms and counselling and intervention guidelines for psycho-emotional aspects and mental health and has conducted virtual trainings for psychologists and non-medical staff. Psychological support teams were created, as part of the medical institutions involved in COVID-19 response.

"From the first days of the outbreak, Switzerland, WHO and UNDP provided their help in terms of expertise, guidance and financial means. We are confident that together we will overcome the challenges during these difficult times," said Viorica Dumbraveanu, Minister of Health, Labour and Social Protection.