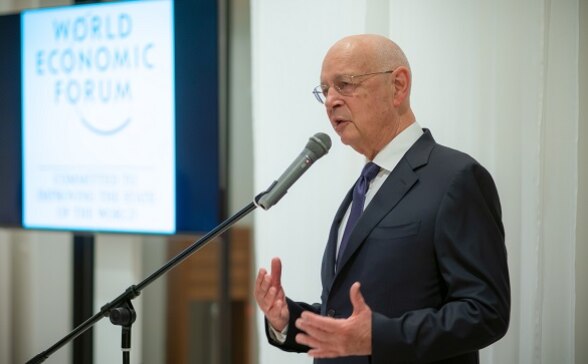 The traditional Post-Davos event at the residence of the Ambassador of Switzerland in Japan on 13 March 2019 was honored by the presence of Professor Klaus Schwab, Founder and Executive Chairman of the World Economic Forum.
Led by Prime Minister Shinzo Abe, Japanese participation at this year's 49th Davos Annual Meeting was larger than ever. In his presentation at the Swiss residence, Professor Schwab highlighted the project of a Global Technology Governance Summit as an important initiative of Japan's G20 chairmanship. Activities of the Centre for the Fourth Industrial Revolution Japan were also well noted as part of the close cooperation between WEF and Japan.
Among the high level Japanese participants attending the Post-Davos event were Mr. Hiroaki Nakanishi, Chairman of the Japan Business Federation (Keidanren) and Executive Chairman of Hitachi, Mr. Yoichi Funabashi, Chairman of the Asia Pacific Initiative, Mr. Tatsuya Terazawa, Vice-Minister for International Affairs at the Ministry of Economy, Trade and Industry and Mr. Shinichi Kitaoka, President of the Japan International Cooperation Agency.