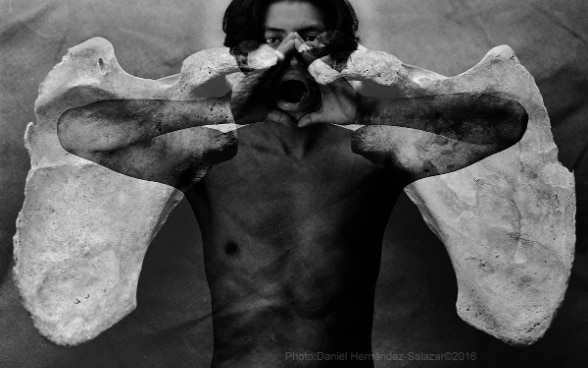 L'esposizione "Affinché tutti lo sappiano" è promossa da Roma Capitale-Sovrintendenza Capitolina ai Beni Culturali e realizzata su iniziativa dell'Ambasciata di Svizzera in Italia e riassume oltre venticinque anni di lavoro del fotografo. Le foto che compongono la mostra sono state realizzate grazie al sostegno del Dipartimento federale degli affari esteri svizzero - Divisione Sicurezza umana. Attraverso la sua azione e le sue attività di promozione della pace e dei diritti umani, la Svizzera contribuisce, in diversi contesti e paesi nel mondo, a iniziative e progetti concernenti la rielaborazione del passato e la prevenzione delle atrocità.
La maggior parte delle immagini della mostra fa parte dell'antologia dell'opera di Daniel Hernández-Salazar (So That All Shall Know/Para que todos lo sepan, University of Texas Press, 2007). Esse rappresentano i tre pilastri sui quali il fotografo basa gran parte della sua creazione artistica: la documentazione dei fatti e della storia, la riflessione profonda su questa documentazione e, come risultato dei due processi precedenti, la sua azione politica e la sua risposta esistenziale alla vita.
Questa mostra ha l'obiettivo di presentare, anche se non in maniera esaustiva, l'opera di Daniel Hernández-Salazar e cercare, allo stesso tempo, di restituire una parte della sua traiettoria creativa attraverso la quale cattura, riflette e riproietta le sue preoccupazioni e quelle del suo Paese.