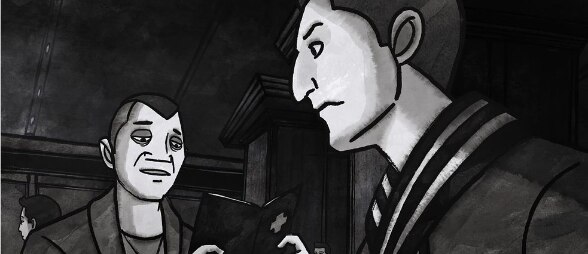 For the Kino/19 - German Film Festival, Switzerland is invited as Guest Country and will present Chris the Swiss with two screenings.
Anja Kofmel already admired her cousin Chris as a little girl. His mysterious death in the midst of the wars in Yugoslavia in 1992 still keeps her occupied. Especially as the young Swiss journalist wore the uniform of an international mercenary group at the time of his death. What happened?  As an adult, Anja decides to follow his story. She tries to understand what Chris' actual involvement in this conflict was and takes us on a quest to Croatia. She tells of her journey in a fine mix of documentary and animated film. Chris the Swiss has been awarded several prizes, including the Swiss Film Awards 2019 in three categories.
13 October 2019 16:30
Louis Koo Cinema, HK Arts Center, 2 Harbour Road, Wanchai, Hong Kong
19 October 2019 20:00
Premiere Elements, Level 2, Elements, 1 Austin Road West, TST, Kowloon
For more information please visit the website of the Goethe Institut.