Consulate General of Switzerland in Manama
This representation supports Swiss citizens who find themselves in need because of illness, an accident or theft while travelling. It also informs the responsible Swiss representation.
Please note that because this is an honorary representation without consular authority, it does not issue visas or Swiss passports.
You can find the responsible Swiss representation on the right of this page under "Consular district".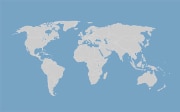 Services and visa
All consular services and visa issues are provided by the Embassy of Switzerland in Abu Dhabi.