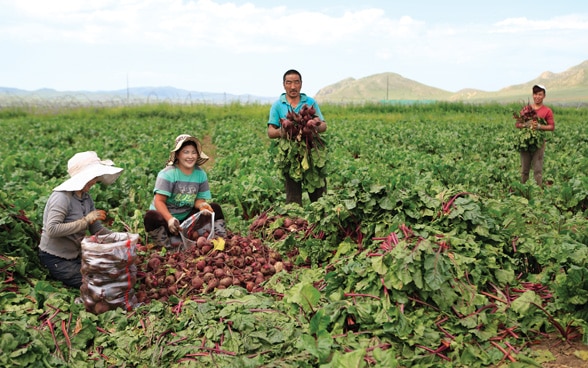 What is the GPEDC and what does it do?
With the 2030 Agenda for Sustainable Development, the global community has set itself ambitious goals that can only be achieved if all actors work together as efficiently and effectively as possible. This requires strong partnerships based on common principles. The GPEDC brings together the most important actors and leads the dialogue on effective development cooperation. A key principle is that each country bears primary responsibility for its own development and sets its own priorities. Development agencies should base their work on these priorities and make measurable contributions. Another core principle is the involvement of civil society and the private sector. Countries have a duty to create the conditions to allow civil society and the private sector to advocate for their interests and contribute expertise. The GPEDC regularly monitors whether all parties are adhering to the principles of effective development cooperation and issues recommendations.
Can't the UN also do this?
The UN is an organisation focused on states, but non-state actors also play a significant role in development, which is why we need a platform where their roles and potential can be discussed in a solution-oriented way. The insights gained are then fed into the UN processes, for example country reviews of progress towards the Sustainable Development Goals and efforts to secure financing for the 2030 Agenda. The GPEDC brings together member states from around the world as well as representatives of civil society, foundations, the private sector, multilateral and bilateral organisations, research institutes, regional forums and local governments. In order to achieve faster progress, the global community must join forces and scale up the impact of its engagement. This also requires innovative approaches to mobilise additional resources for development cooperation.