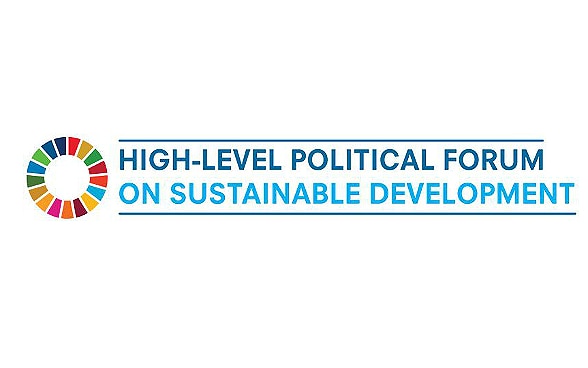 Switzerland organised two official side events and co-sponsored another eight. Switzerland's event on converting fossil fuel subsidy reform into opportunities for climate action demonstrated how global fossil fuel subsidies – between USD 400 and 800 billion each year – could be better invested in sustainable development by creating the right incentives. Other effective measures that were raised involved improving transparency in terms of subsidies and exchanging know-how. Another Swiss event entitled Jobs for Peace focused on employment as the key to peace and the connection between peacebuilding and sustainable development.
Switzerland's role in the area of education and its collaborative efforts with the International Labour Organization (ILO) and UN Peacebuilding Support Office (PBSO) were also commended.
Other key points
In Switzerland's statement on education (SDG 4), Manuele Bertoli, member of Ticino's cantonal council, emphasised the importance of a high-quality and inclusive education system, referring expressly to his personal experience as a visually impaired person.
During the plenary session on the connection between policy and science, Professor Peter Messerli from the University of Bern presented the main findings of the independent group of 15 experts on the implementation of the 2030 Agenda in his capacity as co-chair of the group. His alarming report revealed that no progress had been made in many of the areas covered by the 2030 Agenda, while in others there had also been setbacks.
With a view to the World Data Forum in Bern in 2020 and the topic of financing instruments for data and statistics, there was broad consensus that more and better data for evidence-based decision-making was required as well as increased support for national statistical systems in developing countries.
Ambassador Elmiger was given the honour of presenting the ILO's Centenary Declaration for the Future of Work to the UN secretary-general and the chairs of the General Assembly and ECOSOC during the opening of the HLPF's high-level segment. The 2019 HLPF marks the close of the first cycle for monitoring the implementation of the 2030 Agenda and is a timely moment to draw conclusions and identify ways of improving the implementation process – greater critical reflection and dialogue on the thematic SDGs, more meaningful and evidence-based voluntary national reviews (VNRs) and the systematic inclusion of civil society to a larger extent.
In addition, the exchange of know-how on sustainability challenges in industrial countries, including more in-depth analyses of policy coherence and trade-offs in terms of sustainable development, need to be stepped up. Switzerland will continue to engage actively in this process.